Financial Literacy Through The Eyes Of Children
21.10.2020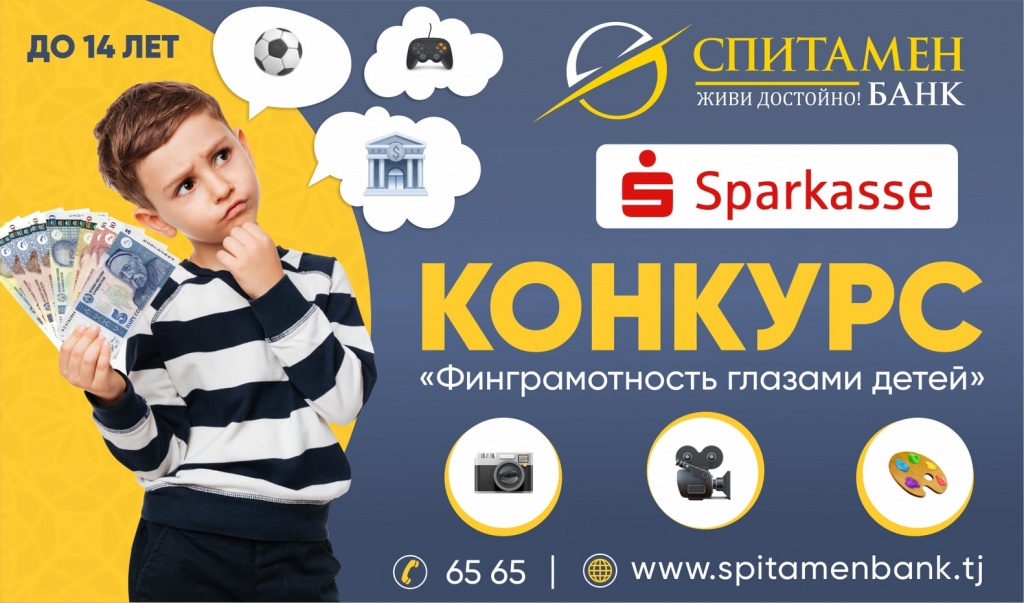 Spitamen Bank, together with the German Savings Banks Fund and with the support of the National Bank of Tajikistan, announces the children's creativity competition "Financial literacy through the eyes of children", coincide with the World Savings Day.
The creativity of children is so great that we decided not to limit them in the manifestation of ideas. Drawings, interesting photo or video plots, original compositions, poems, handicrafts – everyone participates in the competition! The main condition is creativity should be related to the topic of financial literacy.
The competition starts now and will last until October 31st. The results will be announced on November 2nd.
In order to become a participant in the competition, it is necessary to send the works of children in the form of a photo or video in the comments under the post on the Spitamen Bank's Facebook page in the format (full name of the child, age, creativity).
The 10 works with the most likes will go to the final, but the winners will be determined by the bank's commission.

3 winners will be awarded:
The 1st place: Tablet, Diploma and memorable gifts
The 2nd place: Smart watch, Diploma and memorable gifts
The 3rd place: Backpack with school supplies, Diploma and memorable gifts
We wish you all the best!