Navruz Samandarzoda, CEO of CJSC «Spitamen Bank»
14.04.2022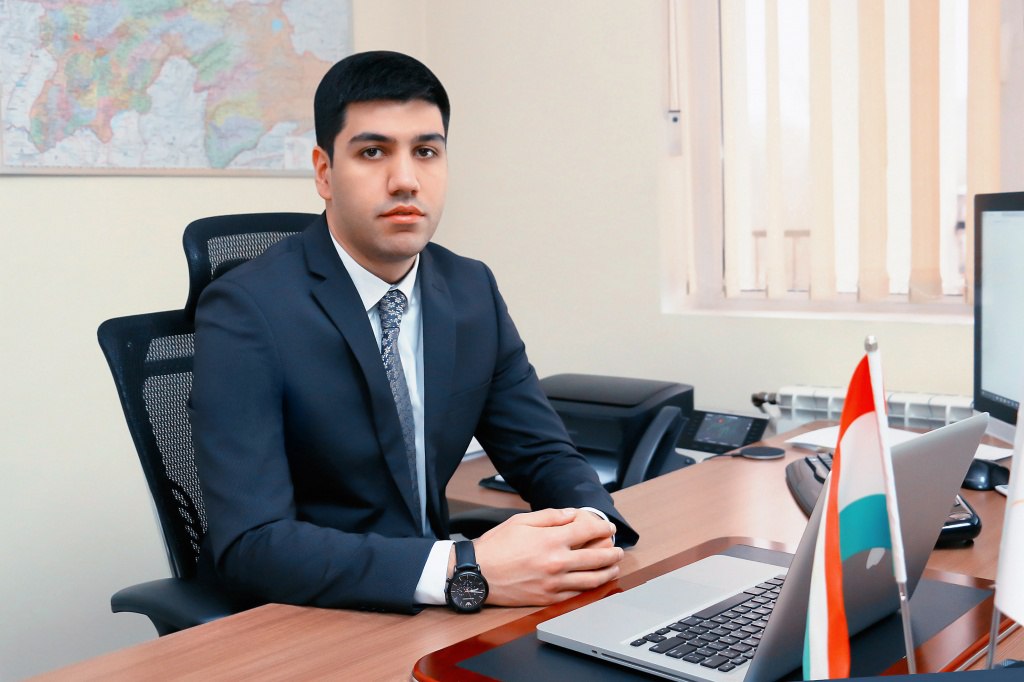 Navruz Samandarzoda, CEO of CJSC «Spitamen Bank», spoke about the advantages of issuing and servicing bank cards based on their own processing, as well as how this affected the work of the bank in the current geopolitical situation.

- It is known that a little less than six months ago Spitamen Bank launched its own processing center, could you find the reason for such a decision and what is its uniqueness?
At the end of 2021, after going a long way to comply with the standards of international payment systems, Spitamen Bank successfully implemented a project to introduce its own card processing center. Previously the Bank issued international cards VISA, Union Pay and Korti Milli on the basis of a third-party – outsourcing solution. After reaching certain volumes in business, we decided that it would be more profitable for the bank to purchase its own processing. The decision was made primarily to ensure the security of financial transactions of our payment card users, as well as in terms of significantly accelerating the introduction of innovations – time to market, reducing the period for developing new tariffs and products, controlled risk management, and most importantly, the possibility of instant transactions, regardless of the influence of external factors. Moreover, we faced the issue of entering the international level, therefore, by investing in business solutions, we invested in our competitive advantages.

- You mentioned the security of clients' financial actions, please specify what the bank's guarantees are based on?

In-house processing is primarily independence, that is, direct cooperation with the largest international payment systems without intermediary banks. It is no secret that the financial sector has been the hardest hit by the recent anti-Russian sanctions. Thanks to the availability of alternative backup channels through Europe and its own processing center, Spitamen Bank managed to avoid the negative consequences of sanctions that affected many banks and third-party outsourcing solutions. Even at the peak, all our cards worked and work continuously/uninterrupted.
- New solutions imply new jobs, and taking into consideration the scale of the implemented project, this is the need to attract highly specialized specialists.
How did Spitamen Bank cope with this task?

Of course, the introduction of in-house processing requires a higher level of personnel qualification, constant monitoring of market trends, systematic monitoring of servers, timely processing of transactions and ensuring the operability of communication equipment. This is done on an ongoing basis by a large structural unit, which primarily focuses on reliability, speed and availability. Moreover, we use the latest equipment that has proven itself in terms of safety. This indicator is also critical for Spitamen Bank.

- How many bank cards have Spitamen Bank issued to date?

As you know, we are already strategic partners and principal participants in top international payment systems such as Visa International and Union Pay, and soon Spitamen Bank will be the first among domestic banks to start issuing Mastercard cards, technical work in this direction has been completed. Today, there are almost 300 thousand active users of cards from Spitamen Bank, who carry out at least 3 transactions per month. Simplification of processes and favorable rates have made international cards accessible to every resident of the country.

- What is your assessment of future prospects for the development of electronic payments in Spitamen Bank and in the country as a whole?

The main slogan of Spitamen Bank is to assist in providing a better life for the population of the Republic of Tajikistan – live with dignity! But for us, as a commercial bank, it is important that any story is not only useful, but also profitable. We have all the resources to serve our clients and also accept domestic and neighboring credit organizations as associates, independently develop a flexible pricing policy in the payment card market of the Republic of Tajikistan, ensuring guaranteed uninterrupted/continuous operation of business processes.