Rating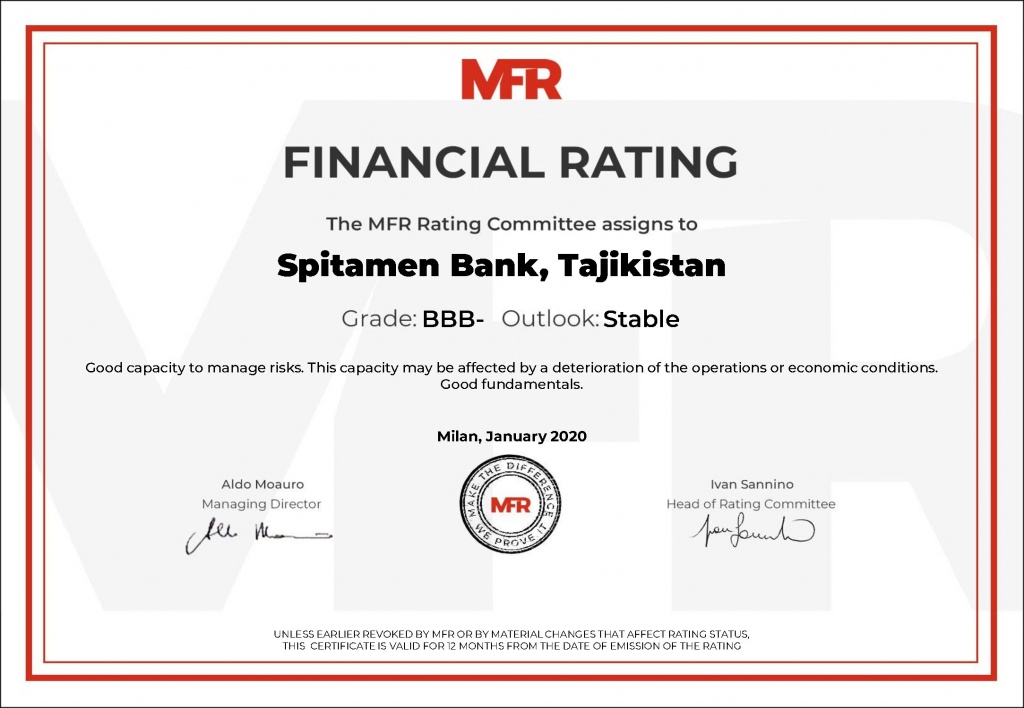 In January 2020, the International rating agency MicroFinanza Rating (MFR) assigned Spitamen Bank the rating of BBB-* with a stable forecast. The rating of this category opens up new opportunities for the Bank in financial markets.
Evaluation of this category testifies stability, reliability and sustainable financial position of Spitamen Bank. The rating was based on the stable financial position of Spitamen Bank and the high quality of its loan portfolio.
For information: MicroFinanza Rating (MFR) www.mf-rating.com is an international rating agency specializing in providing independent and qualified services to financial institutions: credit and social ratings, certification, etc. MFR's customers mainly are financial service providers, investors and regulators.
* Rating of "BBB" category means low current expectations of default risk. Good credit standing. The ability to repay financial liabilities is evaluated as adequate.